T8 Exemptions are to be brought to an end as quickly as possible after strenuous lobbying from the Tyre recovery Association and others.
DEFRA announced in February that it would act to end the current exemptions regime.
The TRA welcomed this news but has urged DEFRA Secretary of State Thérèse Coffey MP to act speedily now, pointing out that Scotland had already moved to eliminate exemptions fully seven years ago.
In a response received from Rebecca Pow MP, DEFRA Minister for Environmental Quality and Resilience the TRA is encouraged to learn that it is also the wish of government to now see swift progress in finally ending T8 exemptions in both England and Wales. It is now moving to the necessary affirmative legislation to amend the 2016 Environmental Permitting Regulations.
Row said in a letter to the TRA; " I was pleased to be able to publish the Government Response. The reforms will help to prevent dishonest operators from gaming the system and carrying out dangerous activities. Removing the T8 exemption will mean that treatment of end-life tyres will need a permit and that the Environment Agency will have resources to better ensure compliance. It will also remove the ability of illegitimate operators to hide behind the exemption which leads to damage to legitimate businesses and the environment. It is something that was strongly supported by respondents to the consultation.
"DEFRA officials and Welsh Government colleagues will now turn their attention to drafting the affirmative legislation that will amend the Environmental Permitting (England and Wales) Regulations 2016. The preparatory work for this is fairly significant, and the regulations will also need to be prioritised against other parliamentary business". 
To further this important objective the association has recently urged the Shadow Secretary of State for the Environment, Food and Rural Affairs, Jim McMahon MP; the Environment Agency and the House of Commons Environment and Audit Committee to add their own voices of support. The TRA is pleased to learn that Alexander Sheffield MP for Rother Valley and chair of the Environment and Audit subsequently raised our concerns in the form of a parliamentary question.
The pathway to tyre recycling when the T8 Exemptions are finally removed is likely to be through the low volume option published in March 2022; SR2021 No 13: storage and mechanical treatment of end-of-life tyres for recovery.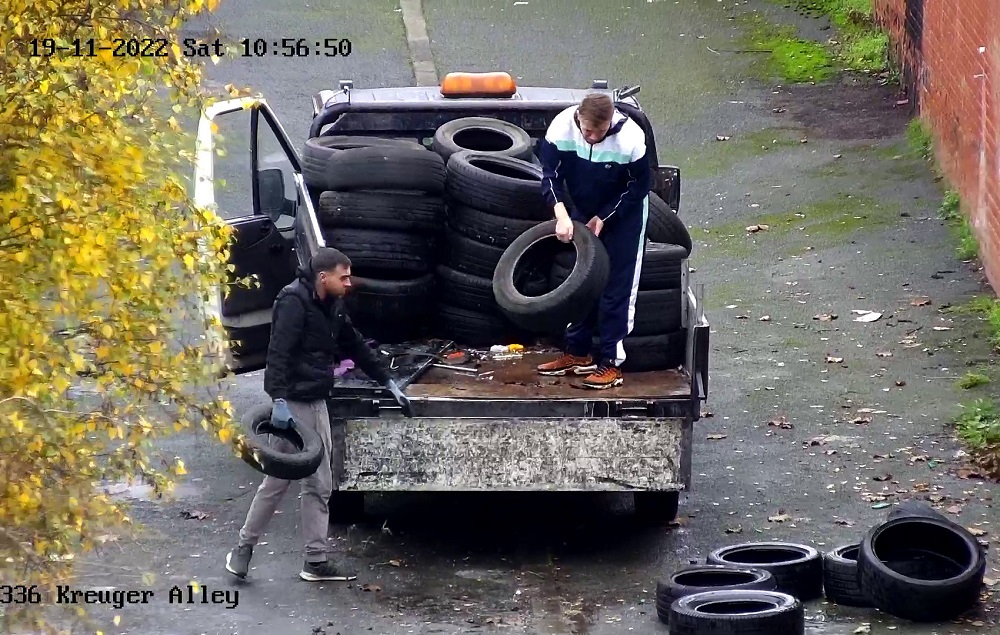 These impose some rather different conditions on recyclers looking to enter the market.
The activities are limited as follows:
(a) no more than 5,000 tonnes of waste shall be accepted each year
(b) no more than 100 tonnes of waste shall be stored at any one time
(c) no waste shall be kept at the site for longer than 3 months
(d) waste treatment is limited to: manual sorting, granulating, baling, peeling, shaving, shredding, cutting, repairing, retreading
Thus the new rules of Permitting at entry-level increase the volume of tyres that can be handled, and limit stockpiling to three month's supply to prevent the creation of large collections of tyres being stored on site.
However, there also come some site requirements that were not always imposed on T8 Exempt sites. This is where increased capital/ operational costs might come into the picture.
The activities shall, subject to the rules of this permit, be operated using the following techniques:
(a) all waste shall be kept secure
(b) all treatment of waste shall be carried out inside a building, except for the manual sorting of tyre casings
(c) when located within a groundwater source protection zone 2, all waste shall be kept on an impermeable surface with a sealed drainage system
(d) when located outside a groundwater source protection zone 2, all waste shall be kept on hardstanding, or on an impermeable surface with sealed drainage system