TNU assisted in the clearing of discarded tyres from a mine in Spain.
More than 100 volunteers participated on the weekend of March 10 to 12 in the cleaning of an old iron mine, in the Lorca district of Almendricos, located in the Sierra de Enmedio, Spain, a place of wild beauty, where hiking and cycling are popular.
The activity was organised by the Resaltes de Murcia Caving Club and the Almendricos Cultural Association (ACUAL), in collaboration with the Lorca City Council, Norauto, TNU and the Murcia Region Caving Federation.
This mine had been used as a garbage dump, and hundreds of used tyres had been thrown into it, causing a serious environmental problem.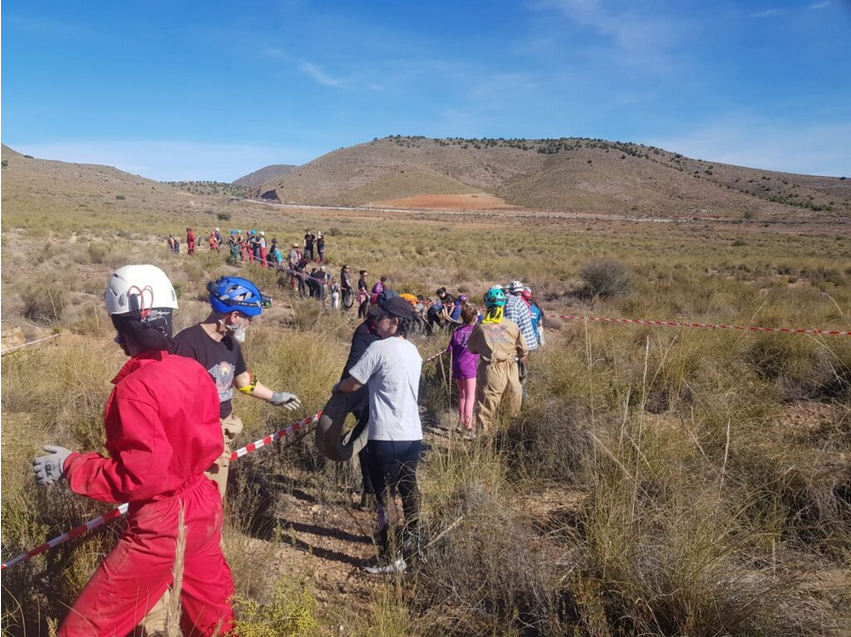 Through a large human chain formed by the participants, around 400 tyres were collected, filling a 32-cubic-meter container.
These abandoned tires will be transferred to end-of-use tyre treatment and recovery plants for proper recycling.
This cleaning action is the second to be carried out in the Almendricos caves. Its organisers, last year carried out the cleaning of another nearby mine in which 3,500 kilos of garbage of all kinds were removed.
This year, the cleaning days have focused on the removal of tyres from the Viento Fresco mine. After the activity, a Speleological Photography Exhibition was opened, showing the objective of raising awareness in society about the importance of respecting the caves and mines of the Murcian Sierra de Enmedio.