It has always been the aim of tyre recycling to get tyre rubber back into tyres. It has for so long been the El Dorado of the industry.
Yet, for many years the tyre industry denied using even reclaim rubber, and technicians absolutely refuted any idea that they would use any recycled materials.
Of course, that denial wasn't quite as solid as the manufacturers would have had us believe. Reclaim has always been used to create a price differential – and even if that content was at a low level, it was, for sure, part of the tyre industry supply chain, however surreptitiously it was used.
In India, reclaim has always been part of the rubber sector. One tread manufacturer, when asked about reclaim, smiled and said, "The tyre manufacturers don't want anyone to know. They don't want people to think they use second-hand materials. The reality is that they use reclaim. This is how they can offer the "same tyre" in different price ranges. This is how retread suppliers can have budget lines."
Essentially, all else being equal, the cost to produce a premium tyre is not really any different to create a budget tyre from the same manufacturer. By using reclaim, that price differential could be created. So, the no recycled materials line was not entirely true. The industry just didn't want the public to know they used recycled materials.
So, we turn to the recycling sector – we have, essentially, three product streams that could be of interest to the tyre manufacturers – micronised rubber powder, devulcanised rubber and recovered carbon black and its associated tyre pyrolysis oil.
The first interest that those outside the tyre manufacturing sector became aware of was LeHigh's micronised rubber. A high quality and perhaps not so cheap recyclate that attracted the attention of a few clients in the tyre industry. We believe the company was supplying multiple manufacturers with lower micronised rubber volumes. One of the larger clients was Michelin, who bought LeHigh outright in 2017 after ten years of close cooperation and developed a new plant in Spain to produce the product.
It is difficult to ascertain precisely where this material was being used, but rumours were that it was initially trialled on earthmover or OTR tyres. Michelin buying LeHigh was perhaps the first sign of a change in approach to recycling.
However, at the Future Tyre Conference in Cologne in 2018, when asked about recyclate content, the tyre manufacturers present were, at best vague, at worst, had no knowledge. The most advanced and open in talking about using recyclates was Continental – however, at that time, they were mainly talking about in-house recycling of manufacturing waste. Furthermore, there was still a denial about the use of reclaim. Yet, we know they were being supplied from a European source.
That sets the background of where the tyre industry was on recycling pre-covid.
The emphasis on sustainability has grown exponentially since 2018, and corporate sustainability statements are now de rigeur. However, it was one thing to talk about sustainability and quite another to realise it. Sustainability was not really about using recycled materials but sustaining feedstock and existing supply chains, not to mention developing alternate sources of natural rubber. Moreover, the sustainability value of turning arable land into fields of dandelions is still open to question.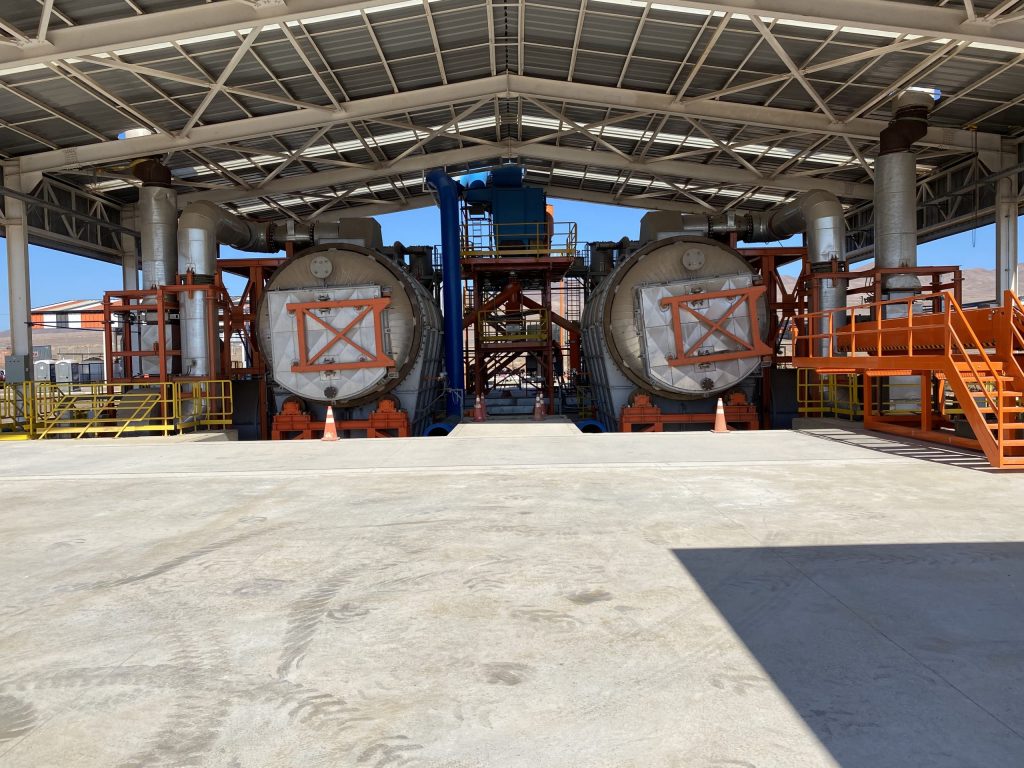 However, changes were coming. Michelin and Kal Tire, in particular, decided to go down the pyrolysis route to treat mining tyres in Chile. This resulted in Michelin buying into Scandinavian Enviro Systems and signing a technology agreement with them for future plants. The cat was fighting to get out of the bag.
In 2020, the wall of resistance to recovered carbon black fell when Michelin and Bridgestone decided to cooperate on developing a framework for a recovered carbon black market. This gave impetus to the rcb sector and encouraged the interest of much-needed investors.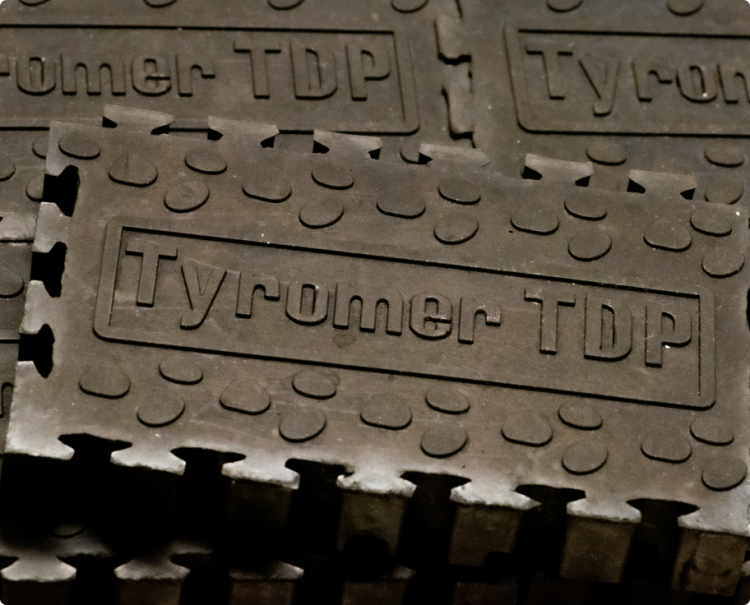 At the same time, we have seen the development of Tyromer and the increasing acceptance of Tyromer's devulcanised rubber as a feedstock to the tyre industry. What started as a pilot plant at Airboss in Canada now has a plant in Arnhem and has agreements for further plants. As a result, confidence in the product is increasing.
Now, we fast forward to 2023…
The speed of change is now dramatic. Companies who previously laughed at the idea of using rcb are now on board – the carbon black producers all seem to have a sustainable product that is either manufactured from tyre pyrolysis oil (sustainable carbon black), or they have included as much as 10 per cent rcb in their sustainable blacks. So, for example, Orion was involved in the BlackCycle project with Michelin, now, Birla has Continua, and Cabot has its sustainable black using rcb content.
The driver is, they tell us, the need for real sustainability for the tyre manufacturers. So it was interesting that several speakers at Tire Tech in Hannover argued that the industry had to overcome the greenwashing epithet by actually making recycling part of their strategies.
Tire Tech saw companies coming on board with tyre recycling. Perhaps the biggest news from the event came from Zeppelin Systems, who had been building up to the launch of the Sustainable Tire Alliance with information on partnerships with Recykl, Regom and RubberJet Valley.
Zeppelin Systems has a long history of working with tyre manufacturers in the mixing halls, so they understand what is needed and whom to talk with to get things moving. By putting together an alliance of expert companies in the recycling field, they are in a position to open doors to the tyre industry. One of the first partnerships was with Recykl in Poland, and their plans to develop a 200 ktpa devulcanisation plant. The mere fact that a 200ktpa plant is being considered suggests a tyre manufacturer's interest. So, we have at least that in the pipeline.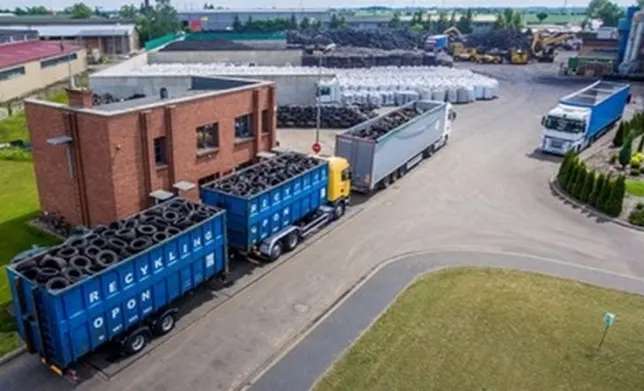 Shortly after the Zeppelin Systems announcement came the Enviro Antin announcement of funding and plans to develop plants to process 1 million tons of tyres per annum by 2028, with multiple pyrolysis plants being built across Europe in a joint venture, with the ultimate outcome of Michelin buying into the project as both an investor and client.
Similarly, Pyrum Innovations AG announced closing a contract to supply rcb to Continental.
It is not just in Europe that changes are coming. For example, in Korea, LD Carbon is contracted to Sumitomo to supply rcb, and they have also just received funding to develop a full-scale commercial plant.
According to analyst David Shaw, speaking at Tire Tech, Black Donuts is building new tyre plants for Chinese manufacturers. Every new plant built is to be accompanied by a tyre recycling line – whether that comes to fruition remains to be seen. Still, the fact is that times are changing. Within the space of three or four years, tyre recycling operations have gone from the dog in a manger of the tyre industry to becoming a key element of top manufacturers' sustainability strategies.